DEC Office Closed to the Public
Please click here for more information.
If you need to report an outage at any time of the day or night, call the outage hotline at 1-888-420-8826.
Rooted in Douglas County
Douglas Electric Cooperative has been serving Douglas County for 77 years!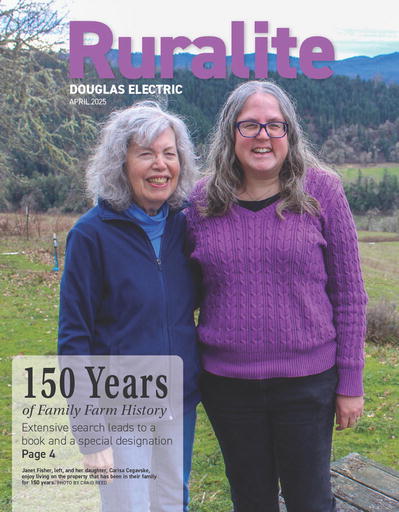 You can now get instant free access to the digital edition of the Ruralite Magazine. If you missed previous editions, you can access back issues as well!
Click on http://ruralite-dec.or.newsmemory.com/ to visit the current online edition today for articles, safety and savings tips, recipes, and even local classifieds!
Your source for exceptional discount offers from area business and national retailers, courtesy of Douglas Electric Cooperative.   Visit http://www.connections.coop/ to start saving!